Complete Auto Center Is Here To Help You in Manassas, VA!!!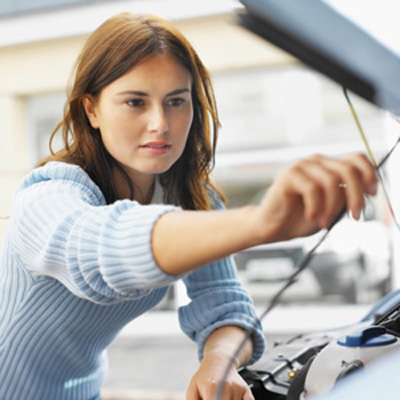 Sometimes it's hard to know when your car just needs a break and when it needs a mechanic. By being proactive when you notice something amiss, you may save yourself a lot of money and trouble by getting it diagnosed early! Our technicians are here to assist you in diagnosing potential vehicle malfunctions.

Do you have good sense? We bet you do! Use your SENSES to determine whether you should bring your car by for one of our professionals to inspect.

Do you FEEL anything out of the ordinary?
Some experiences that customers who have needed an automobile mechanic have in common are:
Front-End Shimmy
Steering Wheel Shake
Unusual Vibration
Do you HEAR anything different or unique?
Some common sounds that warrant a visit to your mechanic are:
Clunk or Clunking
Noise When Turning
Clacking
Clicking
Chickachicka
Squeak or Squeaking
Leaking Air Sound
Do you SEE anything new or questionable?
Some common problems you might see are:
Unusual lights
Leaking
Flickering
Do you
SMELL
anything funny?
Some common smells that mean your car may need a repair shop are:
Stop by Complete Auto Center located at 10327 Piper Lane Manassas, VA 20110 or call 703-331-0444 to talk to one of our friendly and professional technicians.


Top notch service. Will go to great lengths to ensure your vehicle is maintained to factory specifications and standards. Establishes a personal connection to their customers and can be easily reached regarding service. A great example: recently got 4 new tires and had heard a noise, Kevin told me to come by tomorrow and he immediately took the car out, identified it was simply a stuck rock. Moral of the story is he wasted no time to diagnose and identify a problem even that small, and get you back in your car as soon as possible. Your not going to find better service, guaranteed. I don't always leave reviews, but when this level of professional service is given, a great review is well earned. Will always be going to Complete Auto Center for service on my vehicles. Nobody makes it more painless and simple than Kevin.
Took my car here after a failed safety inspection. Kevin gave me an estimate(hundreds less than the chain auto shop) then went above and beyond to make sure I was taken care of. Kevin is friendly, knowledgeable, honest and diligent. I've found a mechanic I can trust. I will be taking my cars here from now on.
I needed my inspection and was worried by brakes would fail. Kevin was extremely helpful over the phone and when I brought my car in, he said the brakes did need replacing and he could do it that day! Price was below other quotes I had gotten and my car was done in just a few hours. These guys are fast and very friendly! You can't go wrong with Complete Auto Center!
I came in yesterday with a malfunctioning air conditioner without an appointment. I was told that they werent sure if they could fit me in but they would do their best. Then, they immediately went out, diagnosed the problem extremely quickly and i was on my within the hour. The staff was courteous and professional, the work was done quickly and everything that was happening was explained to me very clearly and directly. 10/10 would absolutely bring my car back for any and all repairs.
I'm always skeptical when I see a place with all 5 star reviews but this place deserves it. Great staff, good prices, and helpful instructions.
Kevin was awesome! He provided me a quote for changing my spark plugs and allowed me to bring my own parts. He was very kind throughout the whole process and didnt talk down to me at any point during all of our interactions. What is even better is they are a small business and appreciate every customer they have. I brought my car in around 3 anticipating it not being done until late the next day. Instead, I got a call the next morning saying they completed the job and price ended up right as he had estimated. I will definitely be taking my car here for any future work as well as my partners car.