Don't neglect your vehicle's electronic systems - trust our experts to repair your vehicle properly the first time around! A poor driving experience can often be related to a malfunctioning computer or driving controls. Come to Complete Auto Center to ensure your vehicle is in top driving condition.

Our electronic services include:
Check Engine Light
No one likes to see their car's "Check Engine" light come on. The light could mean a costly problem, like a bad catalytic converter, or it could be something minor, like a loose gas cap. At Complete Auto Center, we can pull the code and diagnose the problem for you. Give us a call at 703-331-0444 or stop by the shop for our expert assistance.
Computer
Today, car manufacturers include at least one computer in motor vehicles. This computer's main function is to monitor and adjust engine and transmission operations. The computer receives input information from different sensors. The computer controls spark plugs, idle speed, and fuel injectors so as to get you the best possible car performance. Failure of the car computer will greatly affect the things it controls. To get the most out of your car's computer, have it evaluated regularly for updates and proper operation. If it is already failing, have it repaired or replaced. To have your car's computer handled by experts, visit Complete Auto Center in Manassas, VA 20110 today.
Diagnostics
Mechanics at Complete Auto Center are able to diagnose all the electronic parts in your car. For expert diagnostics services on your car's electronic devices, visit Complete Auto Center today.
Drivability
Drivability is the degree of smoothness and steadiness of your car's acceleration. Most modern cars are fitted with on-board computers that continuously check the readings from various sensors. In case of drivability problems, you will receive a warning message on your car's dashboard. To have your car diagnosed for drivability issues, visit Complete Auto Center in Manassas, VA 20110 today. At Complete Auto Center, we have the necessary tools, training, and technology to diagnose and address your car's drivability issues.
Engine Controls
Basically, an engine control system is an on-board computer in your car. Like all computers, the engine controls are composed of hardware and software. Automotive engine control systems are responsible for regulating exhaust emissions, and providing increased fuel economy. To get the best out of your car's incredibly powerful technology, make sure engine controls are working properly. To check if your car's engine controls are working properly, call Complete Auto Center today.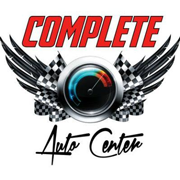 Diagnostics
Electronic Services
02/25/2021
Top notch service. Will go to great lengths to ensure your vehicle is maintained to factory specifications and standards. Establishes a personal connection to their customers and can be easily reached regarding service. A great example: recently got 4 new tires and had heard a noise, Kevin told me to come by tomorrow and he immediately took the car out, identified it was simply a stuck rock. Moral of the story is he wasted no time to diagnose and identify a problem even that small, and get you back in your car as soon as possible. Your not going to find better service, guaranteed. I don't always leave reviews, but when this level of professional service is given, a great review is well earned. Will always be going to Complete Auto Center for service on my vehicles. Nobody makes it more painless and simple than Kevin.
Discover More About Electronics Repair Services At Complete Auto Center in Manassas

Auto Electrical Repair & Maintenance
Electric And Hybrid Vehicle Repair
The true definition of "above and beyond " great costumer service. Great work and fair pricing. Very thorough, transparent and honest . ( which is rare in this industry) long story short i had my engine replaced by complete auto center. I was hesitant at first given this was my first time getting service there and it was major. I had Multiple issues with the new engine and the company's warranty department right out the gate . (All There fault) Kevin was there in battle with me throughout it all . I greatly appreciate everyone there who helped get my truck back on the road!
I am so glad I found this car shop! Definitely going to be my new go to any time I have car troubles. Kevin was amazing from the first time I spoke with him. He was very knowledgeable and gives really great prices. I've called a few shops for estimations on getting a sensor replaced and my brakes fixed. Kevin gave me the best estimate around that wasn't over charged at all like the others. They got my car done really fast. I highly recommend this auto shop if you need to get your car fixed and don't want to be overcharged.