Complete Auto Center provides General Maintenance services for vehicles and commercial fleets in the Manassas, VA 20110 area. Whether your vehicle needs basic maintenance, a thorough examination by an experienced mechanic, or something more complex, Complete Auto Center can meet your vehicle's needs.

To learn more about the services we offer for your vehicle, call us at 703-331-0444 or send us an email.
Our expert auto repair services include:
Domestic General Repair
No matter how carefully you drive, your domestic car will need occasional general repairs. These general repairs may include engine diagnostics and repairs, alignments, brakes, front end and rear end diagnostic services and electronics service and repair. To have your domestic vehicle repaired and maintained, contact Complete Auto Center today. At Complete Auto Center, we have experts who can handle even the most challenging domestic vehicles.
Fleet Maintenance and Repair
As a fleet owner, you have to do all it takes to keep the fleet on the road. When any vehicle is out of service, both revenue and your reputation as a reliable business are at risk. To make sure your fleet of trucks/vehicles is always on the road, partner with a professional auto shop. At Complete Auto Center, we can manage your fleet repairs and maintenance. We make sure servicing is up to date and up to standards. We handle all aspects of fleet repairs and maintenance.
Import General Repair
Import vehicles can be an economical or stylish alternative to domestic cars. Obviously, they will require general repairs at some point. Additionally, maintenance and repair of these vehicles requires knowledge and tools not possessed by many auto shops. If you have issues with your import vehicle, contact or visit Complete Auto Center today for professional import general repairs. We have the expertise required to get your vehicle running like new again.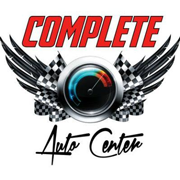 General Services
04/06/2022
Kevin is the main guy that will get just about anything done with your car needs, from oil changes to custom parts installed with the upmost professionalism
Discover More About Our Repair Services At Complete Auto Center in Manassas

Ask The Mechanic
Auto Electrical Repair & Maintenance
The true definition of "above and beyond " great costumer service. Great work and fair pricing. Very thorough, transparent and honest . ( which is rare in this industry) long story short i had my engine replaced by complete auto center. I was hesitant at first given this was my first time getting service there and it was major. I had Multiple issues with the new engine and the company's warranty department right out the gate . (All There fault) Kevin was there in battle with me throughout it all . I greatly appreciate everyone there who helped get my truck back on the road!
I am so glad I found this car shop! Definitely going to be my new go to any time I have car troubles. Kevin was amazing from the first time I spoke with him. He was very knowledgeable and gives really great prices. I've called a few shops for estimations on getting a sensor replaced and my brakes fixed. Kevin gave me the best estimate around that wasn't over charged at all like the others. They got my car done really fast. I highly recommend this auto shop if you need to get your car fixed and don't want to be overcharged.